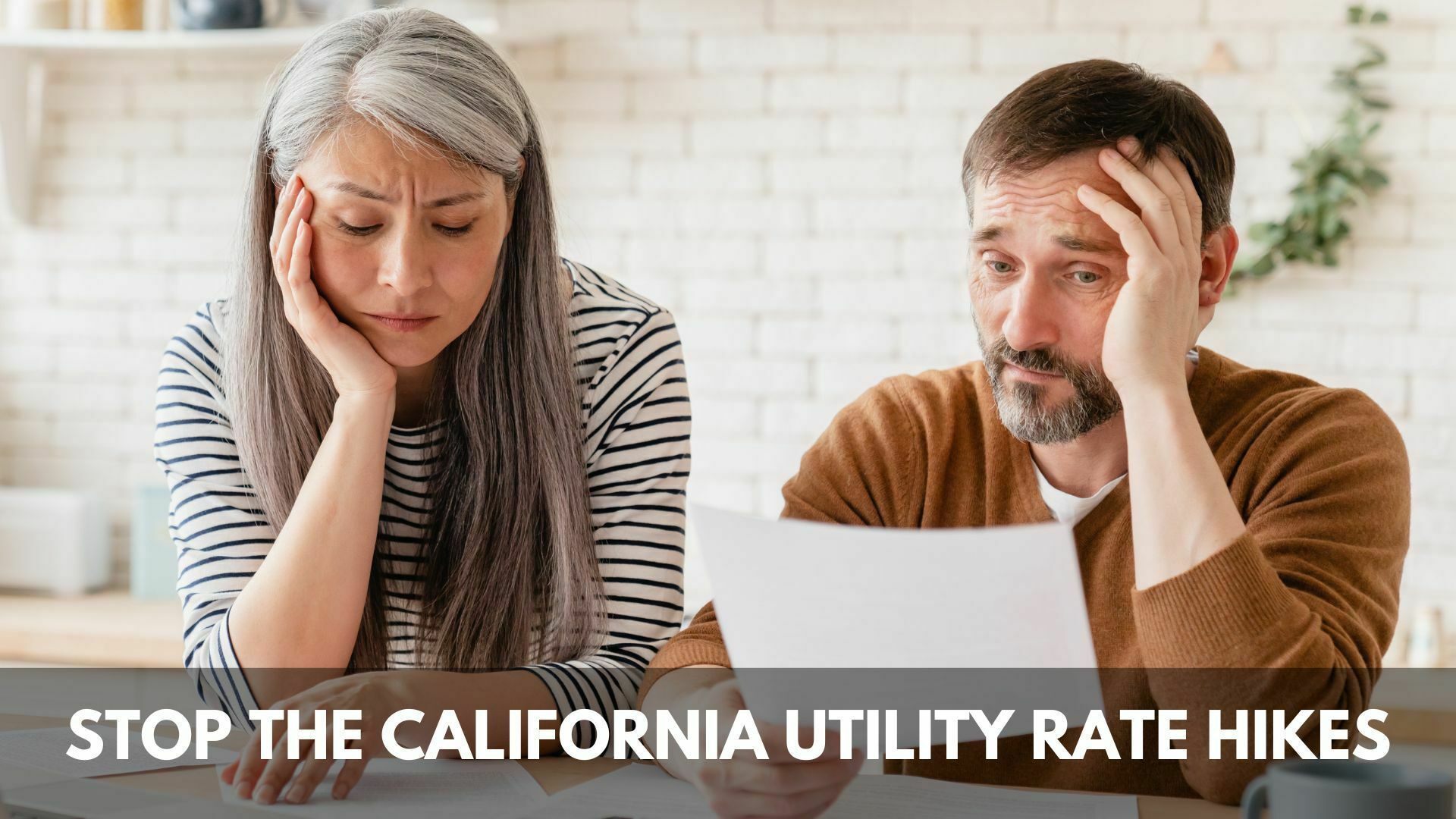 Help Expose the Real Reasons Behind Costly and Unfair Utility Rate Hikes in California
California families are getting crushed by electric and gas utility rate hikes that are DOUBLING and TRIPLING their bills!  
While liberal politicians try to divert the blame, the Transparency Foundation has uncovered over $4.5 billion in hidden charges and taxes added to utility rates – on top of costly climate mandates that also spike utility costs.
State regulators are poised to vote on a new round of costly rate hikes! That's why we need your help to continue to expose the unnecessary taxes, charges and mandates that are spiking our rates – and educate the public to demand change.
Time is running out! Make a tax-deductible contribution TODAY to this important fight to block out-of-control electricity and gas utility rates in California!
Donated before using an account?
Login